Your Ride Experience Transformed
Whether you live in Chicago or you're one of it's 40 million annual visitors you can count on ARRO to find you the closest available ride.
Download ARRO to e-Hail a ride today. Enter your destination for a fare quote then pay with your card on file.
Tons of drivers. Super-fast pickups!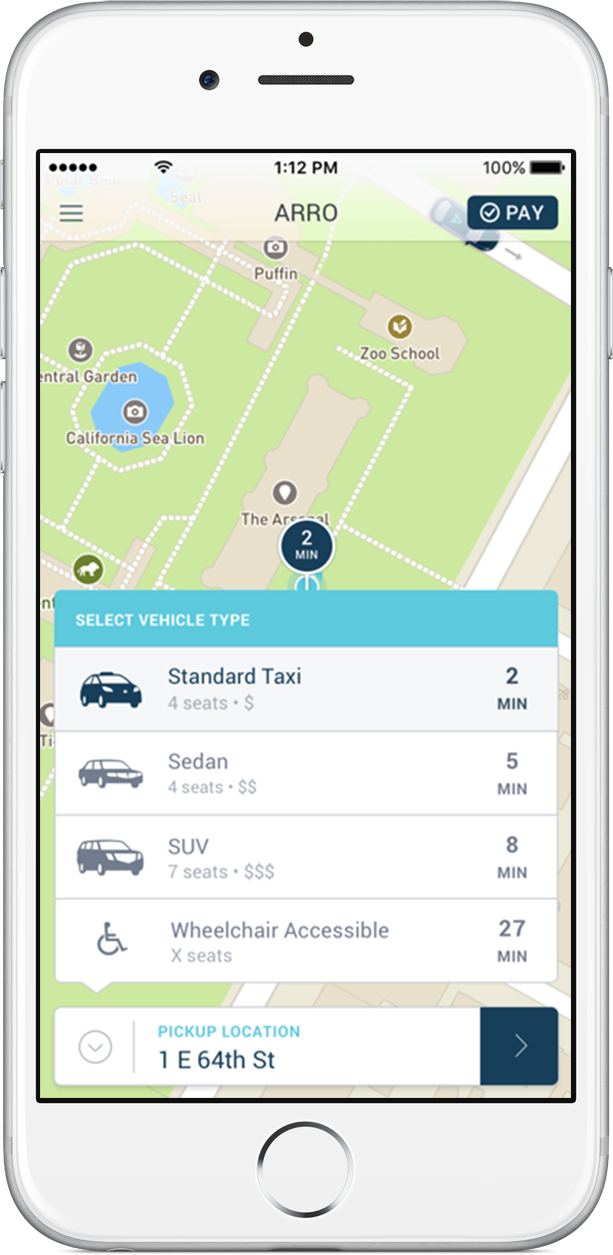 Features
Click the Contact Us button to join our mailing list and send us a message.