Your Ride Experience Transformed
The city never sleeps and neither do we! Use ARRO to e-Hail your ride or flag it down old-school, your choice.
With ARRO you can 'check-in' to the cab you're in and pay for the ride before it ends using your card on file.
Download ARRO today. Tons of drivers. Super-fast pickups!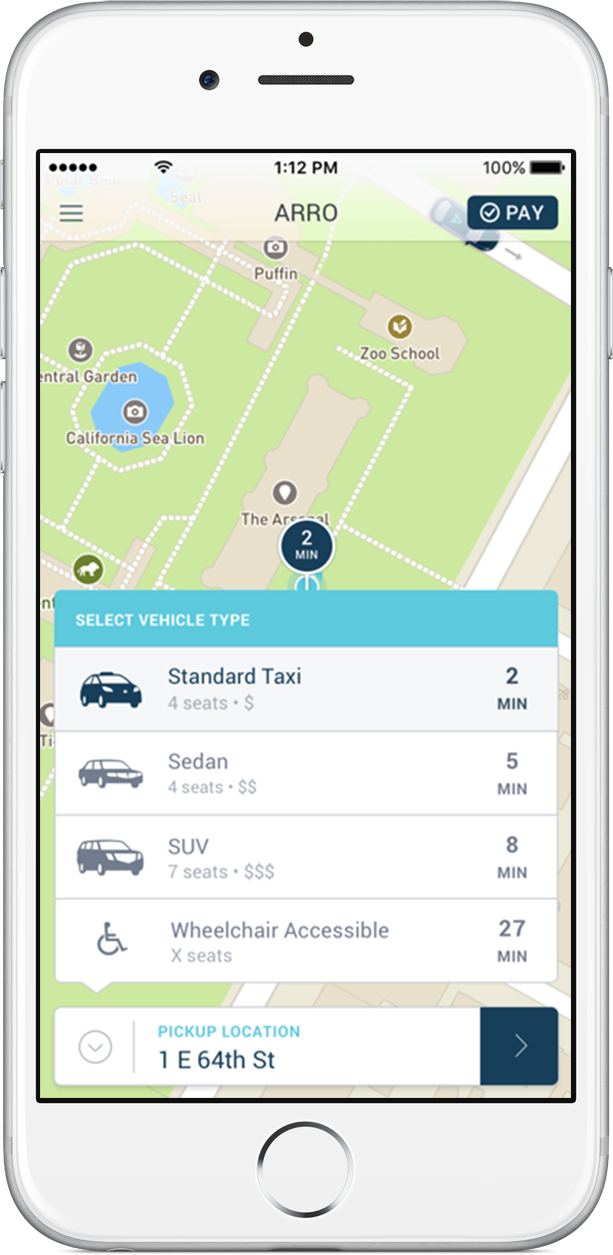 Features
Click the Contact Us button to join our mailing list and send us a message.